Bikes
08.17.11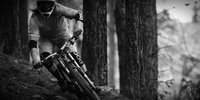 Mean machine
2011 Wilson RC review | The completely redesigned Devinci Wilson is a radical departure from previous incarnations of its downhill platform. The new Split Pivot...
Life
08.12.11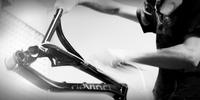 Master piece
North American factory tour | For more than 20 years, Devinci has designed and built bikes that exceed the highest industry standards. This commitment to...
All Stars
08.10.11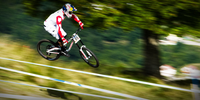 Fast forward
Stevie moves onto 4th place in the world cup overall standings | La Bresse, France- Devinci Global Racing's Steve Smith has earned his 6th top ten finish of the season, moving him...
Bikes
08.05.11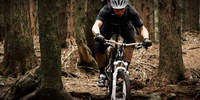 Promising
Dirt Magazine reveals their first impressions on the Dixon | Joe Ferrari at Haven Distribution built this Devinci Dixon SL up and sent it down to us to test late...
All Stars
08.05.11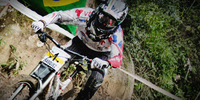 Master Chief
Vasquez stomps onto the top of the Podium | The Masters World Championships were held for the second year in a row in Camboriu , Brazil , a beautiful...